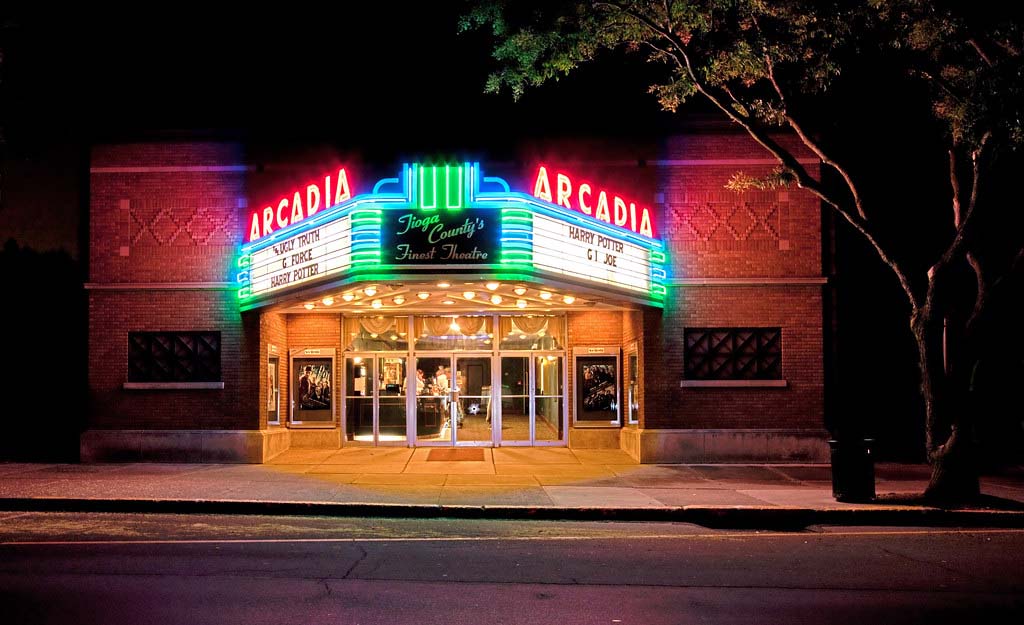 The Arcadia Theatre, located on Main Street in Wellsboro, PA is a classic downtown movie house that opened in 1921. In 1997, the theatre was transformed into a 4 screen theatre, which shows the latest films and live productions at the best prices.  In 2021, we reached the century mark and celebrated our 100th anniversary of entertaining Wellsboro and Tioga County.
All online sales are final. No refunds or exchanges.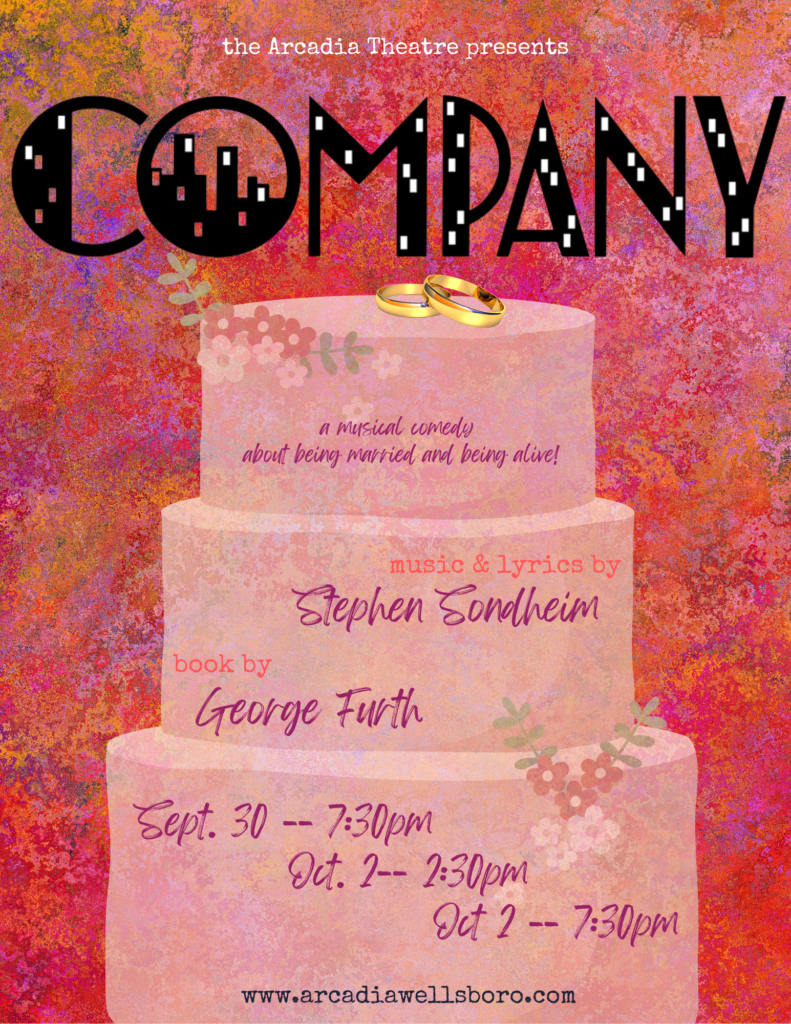 Join us for our next live show! on September 30 and October 2!
From musical theatre's most renowned composer, Company is largely regarded as a trailblazer of the dark-comedy, modern-musical genre and the winner of six Tony Awards, including Best Musical, Best Score, Best Lyrics and Best Book.
On the night of his 35th birthday, confirmed bachelor, Robert, contemplates his unmarried state. Over the course of a series of dinners, drinks and even a wedding, his friends – "those good and crazy people his married friends" – explain the pros and cons of taking on a spouse. The habitually single Robert is forced to question his adamant retention of bachelorhood during a hilarious array of interactions.